Building Information Modelling (BIM) is a process that drives the collaborative approach and supporting behaviours of our project stakeholders and supply chain partners, ensuring the right information is made available to the right people to enable effective decision-making.
"BIM reduces risks and contributes to the timely delivery of projects."
When implemented efficiently, it increases value by creating a safer construction site, reducing waste, and maximising efficiency through all phases of project design, fabrication, and construction.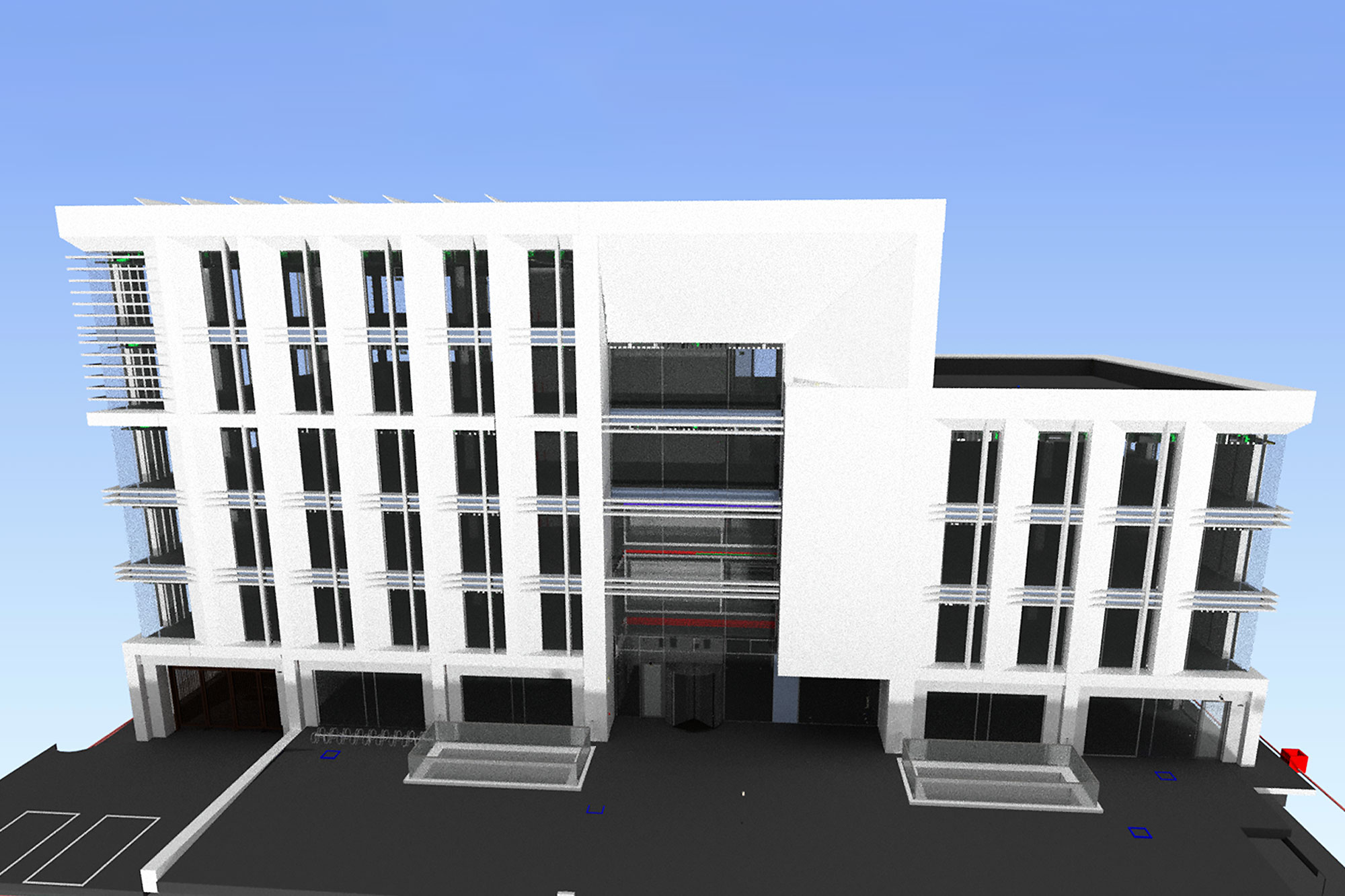 Our ISO 19650 BIM Certification is being maintained based on three pillars; our Quality Management System (QMS) following ISO9001:2015, our Information Management System following ISO 19650:2018, and the Continuous Professional Development of our teams. We have developed and implemented robust and repeatable procedures including structured documentation, tested mobilisation methods, risk identification, and standardised file naming, which define and leverage our BIM deliverables across the project lifecycle and across all project activities including:
Communication & Engagement (Virtual Reality/ Augmented Reality)
Common Data Environments
Project Information Authoring and Development (3D)
Clash Avoidance/ Detection and resolution
Site Logistics Methodology (4D)
Programme Validation (4D)
Health & Safety (4D)
Drone Surveying
3D Laser Scanning
Reality Capture
Mobile Field Applications
Digital Handover (7D)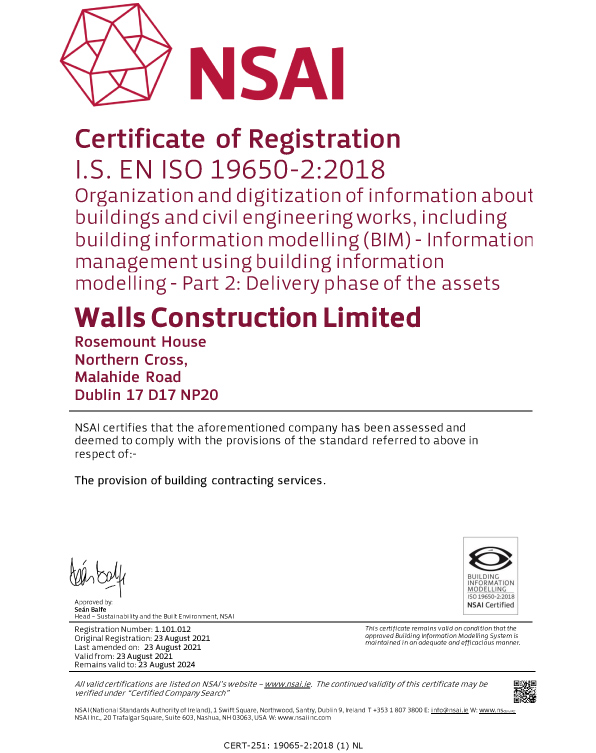 In Walls, our Building Information Modelling (BIM) fundamentals are People, Process, and Technology. Our BIM data is produced by skilled personnel using advanced modelling software integrated with data from third-party project stakeholders through Walls' comprehensive information management processes. These deliver accurate, coordinated, and clash-resolved information throughout the project lifecycle.
BIM further benefits our clients through improved efficiencies in dynamic documentation production, early visualisation of designs, greater collaboration between teams, enhanced building performance through analysis/simulation, and synchronisation of design with construction resulting in the delivery of comprehensive data at project completion.