Health, Safety, Quality and Sustainability
We are committed to a policy of effectively managing all aspects of health, safety, and welfare. Therefore, we prepare, set up and manage our projects prioritising the safety of our site staff, subcontractors, and the general public.
Our ISO 45001 health and safety management system sets out the minimum standards to be followed by employees and subcontractors on site. While this system sets out the processes to be followed to minimize risk, the Health Safety and Sustainability (HSS) Operations Director, supported by a team of 38 HSS Professional, works with the Company's Safety Leadership Team (SLT) to define and implement company-wide initiatives and improvements that are included in our annual Health and Safety action plan.
'Time to Engage' is our behavioural safety programme that equips all employees and subcontractor personnel with psychology-based tools to create a truly safe culture. Our Time to Engage Coaches promote and monitor use of a bespoke behavioural safety tool kit on our projects, supported by the Safety Leadership Team.
At the macro level our approach to sustainability is cognizant of climate change, waste, water and biodiversity. Overall targets are then cascaded through the business for site and office level delivery. In conjunction with this, environmental impacts specific to the design and construction of our projects are identified and managed through our ISO 14001 Environmental Management System.
The relevant elements of our IMS and EMS including the Site Waste and Environmental Management Plans are monitored by the relevant project team on a daily basis and supported through regular audits by our HSS management team and external consultants.
Before and during construction we maximise opportunities for environmental and sustainability enhancements to help clients meet their carbon objectives. Also, our Environmental Purchasing Policy is incorporated into subcontract documentation to encourage the principles of responsible sourcing and minimise any environmental impact. Finally, we have extensive experience in managing construction projects that target sustainable environmental certification such as BREEAM and LEED, having delivered the first projects in Ireland to be certified BREEAM Outstanding and LEED Platinum.
Walls is dedicated to achieving the highest possible level of client satisfaction in everything we do. Our ISO 9001 Quality management System (QMS) has been in place for many years now and together with our experienced management teams it provides many of the tools necessary to deliver a quality product every time. This has helped us to maintain long term relationships with many clients who, like us, recognise the value of working together to identify the best solutions and embracing best practice while being open to innovation and project delivery in true partnership.
"We are committed to a policy of effectively managing all aspects of health, safety, and welfare"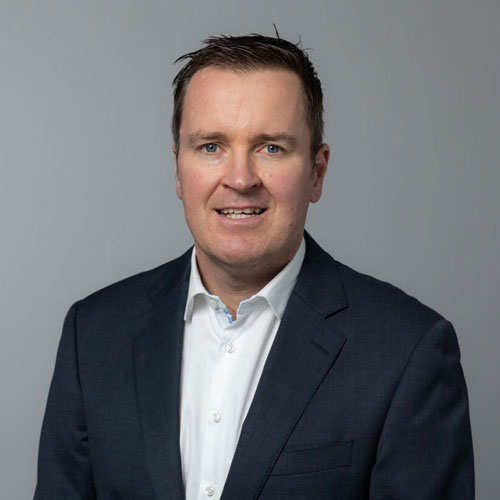 Gerry Keane
Health, Safety and Sustainability Director